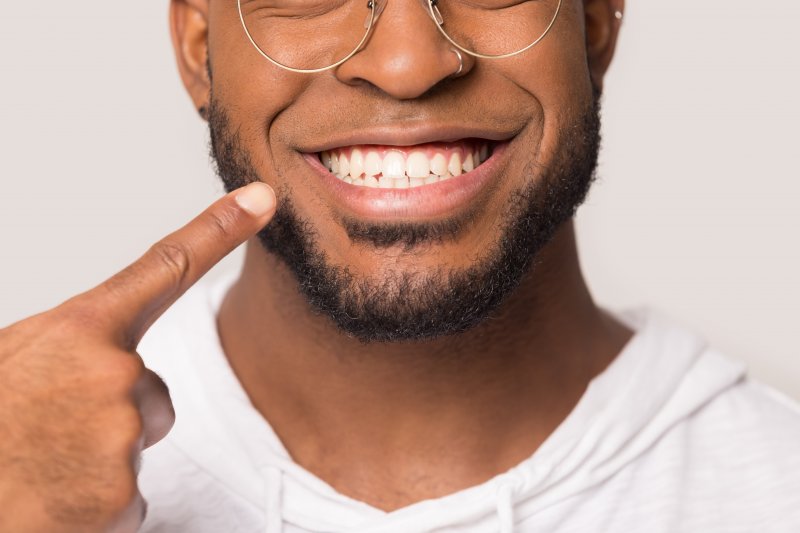 If you've been considering cosmetic procedures to enhance your smile, there are many options available to you. While some target the teeth themselves, such as teeth whitening, cosmetic bonding, and veneers, others address the gum tissue instead. One of these services is crown lengthening, which does exactly what it sounds like – lengthen and enlarge the teeth (at least in appearance) by removing excessive gum tissue. However, you shouldn't be too surprised if you're being recommended crown lengthening to address other issues with your smile that aren't exclusively related to esthetics. Keep reading to learn what they are and what to expect from treatment.
Why May You Need Crown Lengthening?
When crown lengthening is recommended, it's usually to remove additional gum tissue so the teeth can be more visible. If you've always had what many call a "gummy smile," then you may consider crown lengthening for cosmetic purposes. However, it also provides another purpose: to provide room for personalized restorations.
When a tooth becomes damaged, it needs a dedicated restoration to prevent it from getting worse. It also dramatically reduces the risk of the tooth developing an infection later. If excess gum tissue is interfering with the placement of the restoration, contouring the gum tissue can provide it with the space it needs.
Crown lengthening may also be recommended when:
Deep cavities are present and cannot be access without removing gum tissue.
The tooth structure is not strong enough in its current state to hold a restoration.
A tooth has broken at the gum line.
What Happens Before Crown Lengthening?
When choosing a periodontist to complete your crown lengthening, they'll start by going over your medical history and X-rays before establishing a date for your treatment. It's also common for them to clean your mouth to decrease any risk for infection.
Keep in mind that there are different types of crown lengthening treatment that can be performed. The periodontist will have a detailed conversation regarding which option would best meet your needs beforehand. They'll also discuss any aftercare side effects that you can expect as your gums begin the healing process.
How Does Crown Lengthening Work?
Crown lengthening is performed by first numbing the mouth using a local anesthetic, then gently removing small amounts of gum tissue from around the tooth. This process is typically completed in a single appointment, but length can vary depending on how many teeth require restorative care.
Following your procedure, you'll be asked to rest and take medications designed to promote healing. You'll come back for a closer evaluation to ensure your tooth is able to receive a crown going forward.
At the end of the day, crown lengthening can be done for cosmetic purposes or to bring back the function and structure of a damaged tooth. Whatever your needs may be, choosing a periodontist to get the job done is the best way to ensure a successful outcome.
About Rocky Mountain Periodontal Specialists
Our periodontists hold decades of combined experience and are trained to perform many types of gum surgery, including crown lengthening. Their gentle and accommodating chairside manner is sure to make you feel comfortable during your visit, no matter what service you need to get your smile to a healthy and beautiful state. To schedule an appointment, you can contact them through their website.