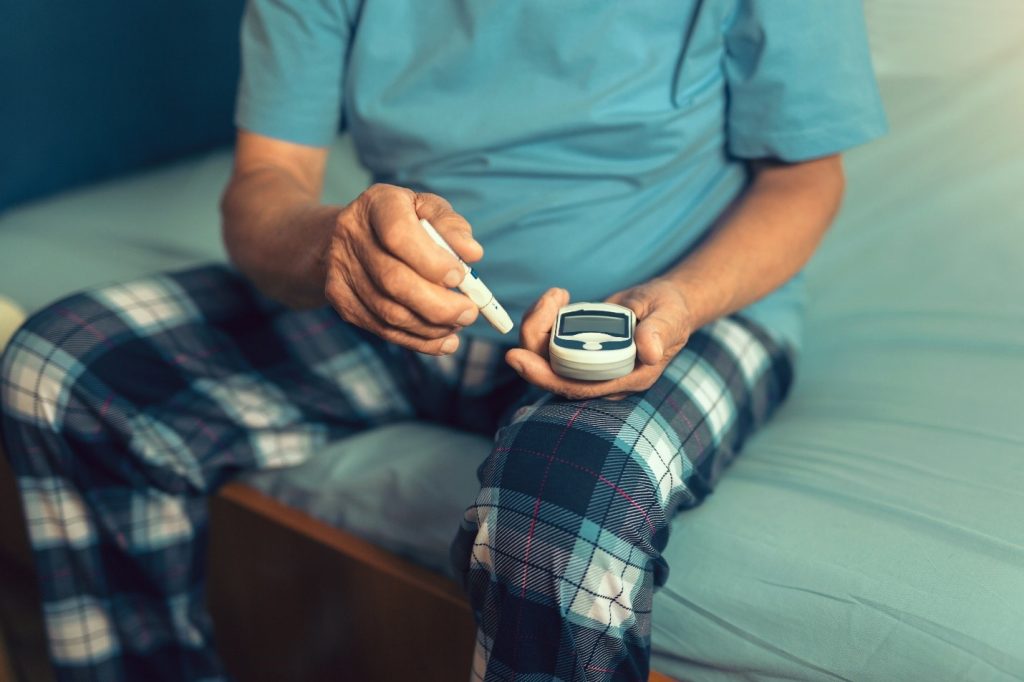 It's estimated that one in ten Americans are diabetic, and many more are prediabetic—meaning that diabetes is more common than you might realize! That said, if you're diabetic then you know all about the complications, inconveniences, and associated risks that your condition can cause. Among these issues is gingivitis; believe it or not, diabetes can actually increase your risk of developing gum disease. Here's more from your dentist about this connection along with some tips for keeping your gums healthy if you have diabetes.
The Connection Between Diabetes and Gum Disease
To put it simply, diabetes affects your body's ability to process sugar. Everything that you eat is turned into sugar and used for fuel, but if you're diabetic, your body's ability to make and respond to insulin, a hormone that assists with the energy-conversion process, is inhibited. But what does this have to do with your gums and developing gingivitis?
Diabetes and gum disease have a complicated relationship, and failure to manage one of these conditions greatly increases the likelihood of being affected by the other. Patients who can't manage their diabetes properly are at a higher risk of contracting gum disease since their response to inflammation is heightened. This inflammation can even destroy your gums and all the tissues holding your teeth in place!
On the other side of the coin, patients who let gum disease wreak havoc inside of their mouths are more likely to develop diabetes, as this inflammation-causing bacteria can throw your blood sugar levels out of whack. This can make gum disease and diabetes a nasty double-headed problem if you aren't mindful!
Tips for Preventing Gum Disease
Gum disease is something that you should try to prevent entirely, and luckily, there are many things you can do to thwart it from developing. Consider the following, especially if you're diabetic:
Brush your teeth twice a day for two minutes each time.
Don't skip out on flossing; it's just as important as brushing.
Visit your dentist for biannual checkups and cleanings. Research also shows that treating gum disease can improve blood sugar levels in diabetic patients.
Avoid smoking or other harmful oral habits.
Eat a healthy and vitamin-rich diet while avoiding unhealthy foods and beverages that are sugary or acidic. This will protect your gums and also help you manage a healthy weight, which is beneficial in the fight against diabetes.
Diabetes and gum disease both have serious health implications; and unfortunately, the two conditions are so closely linked that they often influence each other and complicate treatment. If you're concerned about how your diabetes might be contributing to gum disease, don't hesitate to talk with your dentist so you can get your health back on track.
About the Practice
The team at Rocky Mountain Periodontal Specialists is proud to serve patients and families in the Colorado Springs area under the leadership of Dr. Geoff B. Haradon and Dr. Karl P. Lackler. Together they combine several years of experience to provide their patients with an elite level of dental care. The practice is pleased to offer many available services including periodontal therapy. If you have any questions or concerns about gum disease or would like to schedule a visit, feel free to contact the practice online or by phone: (719) 574-4867.