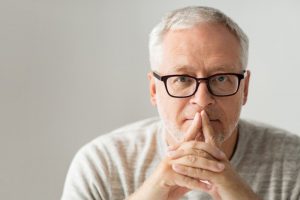 Gum disease is one of the most common dental issues, currently affecting around 50% of the US population. What starts as minimal tenderness and bleeding can lead to serious oral and overall health issues like tooth loss and increased risks of heart disease if it goes unchecked. Thankfully, periodontists can provide scaling and root planing – a nonsurgical treatment also known as a "deep cleaning." If you think you need this service, you're probably wondering how much it costs. Read on to get the answer and learn more about scaling and root planing!
What Exactly is Scaling & Root Planing?
Scaling and root planing (SRP) is a common treatment used for gum disease. It's popular because it's not only effective, but it also doesn't require surgery or a long recovery time. This procedure involves the deep cleaning of your smile, scaling each tooth as well as above, on, and below the gums to remove harmful plaque and tartar. Next, your periodontist will reach under the gumline to smooth out your tooth roots, making it harder for bacteria, food debris, and plaque to get stuck and cause inflammation. You may need scaling and root planing if you notice:
Bleeding gums
Tender, puffy, or swollen gums
Bad breath or taste
Gums that pull away from teeth
Changes in bite
Preventive Scaling & Root Planing
Preventive SRP is a procedure used for patients with active gum disease that is not severe enough that it will need additional treatment. For more complex cases, your periodontist may recommend antibiotics that fight off bacteria.
Therapeutic Scaling & Root Planing
When a patient has gum disease with moderate to severe inflammation (more than 30% of the mouth), your periodontist will recommend therapeutic SRP. This can only be conducted after a thorough oral exam because they will need to assess the condition of your mouth, which will come at an additional cost.
How Much Does It Cost?
No two smiles are the same, which is why cost can vary. However, the average price of scaling and root planing is $200 to $300 on average. The most significant deciding factor will be whether you need preventive or therapeutic SRP. Preventive SRP will be priced per quadrant of the mouth (top left, top right, bottom left, and bottom right) while the cost of therapeutic SRP is charged for the entire smile. Plus, this doesn't include services associated with SRP like dental checkups, X-rays, gingival irrigation, and more. Additionally, your insurance may be able to provide partial coverage, but this will all depend on your plan so be sure to check with your provider first.
Don't wait until gum disease causes serious damage! Now that you know more about the cost of treatment, contact your periodontist to get your healthy, comfortable smile back.
Meet the Periodontists
Dr. Geoff Haradon and Dr. Karl Lackler are a team of Board-Certified Periodontists who specialize in helping patients keep their gums healthy. Whether you have minor periodontal disease, or need more extensive treatment, they are ready to help at their convenient Colorado Springs location. For any questions, contact them through their website or by phone at (719) 574-4867.