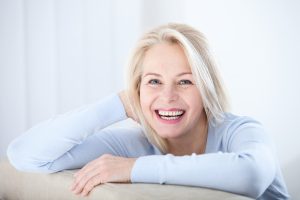 Scientists have known for years that our oral health is closely linked to overall health — and recently, more and more research has shown that the connection between gum disease and heart disease is especially significant. That means your periodontist in Colorado Springs could have a big influence on your heart health. Keep reading to learn more about the link and how you can keep your overall wellbeing in check by monitoring your oral health first! 
What Is Gum Disease?
Gum disease is an infection of the gums that results in the loss of periodontal and bone tissue. It is primarily brought on by poor oral hygiene — like when you neglect to brush and floss your teeth and visit the dentist as recommended. Bacteria is allowed to build up and creates pockets between the teeth and gums which get deeper and deeper as the disease progresses. 
The inflammation that results from gum disease increases the risk of experiencing inflammation elsewhere in the body, like the arteries, which can lead to a heart attack. In fact, some research says that having gum disease can increase a person's risk of developing heart disease by as much as 20 percent. 
Warning Signs of Gum Disease
Watch out for the following symptoms of gum disease and schedule an appointment with your dentist right away if you experience one or more:
Red or swollen gums

Gums that bleed after you brush or floss

Sensitivity to heat or cold

Gum recession, or when the gums start to pull away from where they should be against the teeth

Loose or shifting teeth (in the latest stages)
Likewise, if your dentist spots some of these warning signs, it may help you diagnose heart disease or another cardiovascular condition early on for prompt treatment.
How to Prevent Gum Disease for Better Heart Health
There is positive news, and it is that gum disease is highly preventable if you keep up with proper oral hygiene practices and have a generally healthy diet and lifestyle. Some important tips for good oral health and hygiene include the following:
Brush your teeth with fluoride toothpaste for two minutes, at least twice a day, making sure to clean along the gum line

Floss between teeth daily

Use alcohol-free mouthwash for extra cleansing

Visit your dentist at least every six months for a checkup and cleaning

Follow all treatments as recommended, completing any recommended treatment plans from your dentist (like multiple deep cleanings for

gum disease treatment

)
The bottom line is, you can prevent gum disease — but even if it does develop, visiting your dentist or periodontist will help to keep it under control for better health overall! By working to prevent gum disease, you can protect yourself from the leading cause of early death in the United States.
Meet the Practice 
Rocky Mountain Periodontal Specialists, L.L.C. has three periodontists on staff and a committed team of assistants, hygienists, and coordinators to take periodontal care to the next level. To learn more about the link between periodontal and cardiovascular health or to schedule an appointment for you or someone you love, contact the office by phone or through their website.