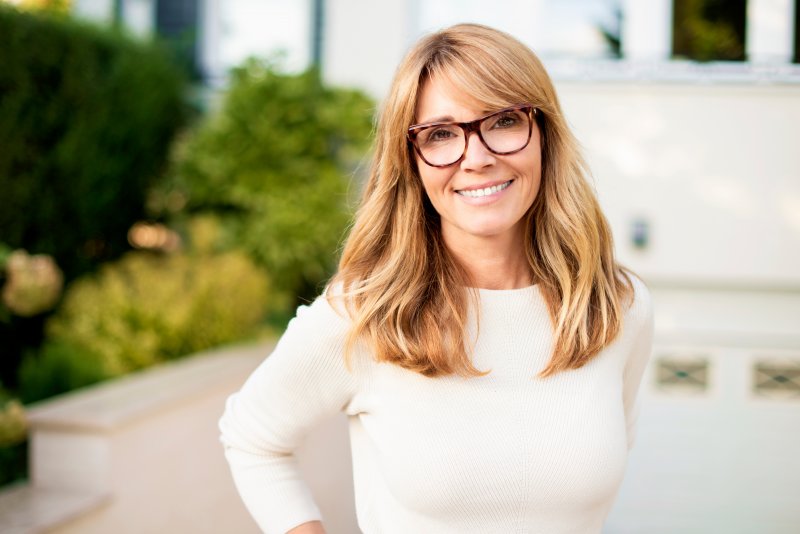 Dental implants are considered the ultimate solution for addressing missing teeth. The procedure consists of placing a small titanium post into the jawbone beneath the gumline. By the natural process of osseointegration, the post fuses with the bone, providing a sturdy base for an artificial restoration. The implant mimics the shape, color, and luster of natural teeth, giving a patient a new and full smile.
Though they are immune to certain forms of tooth decay, they are not invincible and still require special attention in order to last for several decades. Here are a few good habits that can help you get the most mileage out of your implants.
A New Lease on Your Mouth
If you have new dental implants, it's a great time to get your oral hygiene up to par. This means brushing twice and flossing once daily and going to dental appointments biannually. Not only will this prevent further tooth loss, but it will keep your dental implants in good shape as well.
Good oral hygiene can also prevent gum diseases like gingivitis. Gum disease is often the underlying cause of tooth loss and can prevent your candidacy for dental implants. It can also be a cause for rejection of implants after they are placed.
Lead a Healthy Lifestyle
Getting plenty of fruits and veggies, skipping soda for water, and regularly exercising can fix or prevent almost anything. For dental implants, healthy living promotes a strong immune system which can fight infections and aid in the healing process. It also prevents chronic health conditions like diabetes and hypertension that can disqualify you from receiving implants. These conditions can complicate dental surgeries by hampering healing and increasing the risk of infection.
Ditch the Cigarettes
Tobacco usage increases your risk of gum disease and makes you more vulnerable to infection. Dental implants require several months to properly heal, and smoking during that time can complicate the process. In some cases, smoking can prevent the bones and tissues around the implant from healing at all. The longer you take to heal, the longer the wound remains open, and the longer bacteria have to multiply and infect the site. Even after healing is complete, taking up smoking again can lead to future complications with your implants.
While dental implants are arguably the best way to replace missing teeth, they require some care and consideration when it comes to your lifestyle habits. Dental implants are a long-term investment, and by looking after your health, you are setting yourself up for the best return.
About the Practice
Rocky Mountain Periodontal Specialists provides complete and compassionate care for patients in Colorado Springs and beyond. Led by Drs. Geoff Haradon, DDS, Karl Lackler, DDS, MSDR, and Tyler Haradon, DDS, MSDR, the staff provides various services including surgical and non-surgical periodontal therapy, surgical extractions, and dental implants. For more information on keeping your dental implants healthy, contact the office online or at (719) 574-4867.