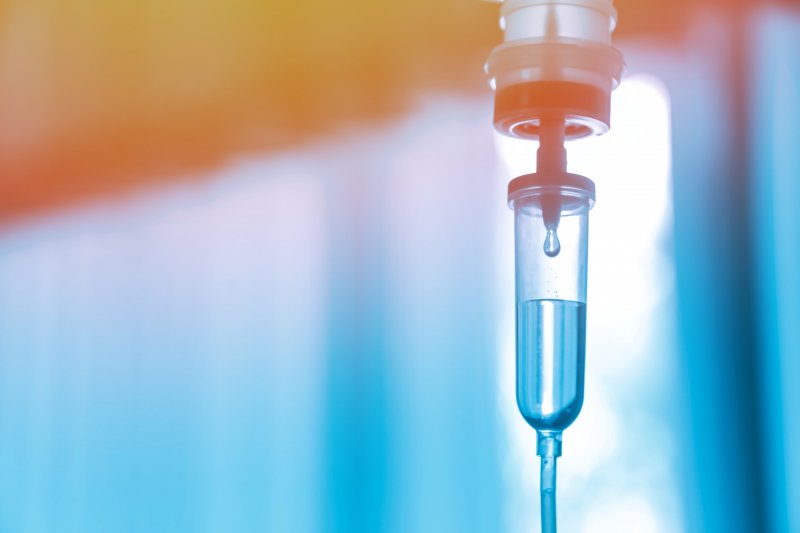 As you might know, many dentists offer sedation for nervous patients. It keeps you relaxed for dental care. That said, IV sedation is the most potent form of this dentistry. The calm it offers is deeper compared to other options. So, you may worry about the IV sedation drugs dentists use. It's only natural – you want such medicines to be safe. Well, your Colorado dental practice can help. Here's a summary of IV dental sedation and the most common drugs it uses.
Some Context: What is IV Sedation?
If you have severe dental anxiety, dentists may suggest IV sedation. This option is great at calming even the most frightened and anxious patients.
Compared to other sedations, the IV approach is a tad invasive. It administers a sedative through a thin needle inserted into your arm. An adjacent tube then allows the medicine to spread throughout your body. As this process occurs, you feel progressively more relaxed and at ease.
(If you fear needles, don't worry; the dentist uses an anesthetic to numb the area where the needle is inserted.)
Common IV Sedation Drugs
To be clear, IV sedation involves a constant "drip" of medication. Dentists thus select only safe and effective drugs for it. In particular, the most common of these include:
Benzodiazepines
When performing IV sedation, dentists most often use benzodiazepines. These sedatives generally do three things: (1) reduce anxiety, (2) make patients sleepy, and (3) cause temporary amnesia.
There are several examples of benzodiazepines. The one most used for IV sedation dentistry is Midazolam. However, other patients may receive Diazepam in some cases.
Opioids
Occasionally, patients may receive opioids intravenously during IV sedation. This drug class is usually an add-on to benzodiazepine that elevates the soothing effect. As a result, it reduces the dosage of other sedation medications.
In IV sedation, a few opioids may be used. These are meperidine, morphine, and fentanyl.
Propofol
Unlike the other IV sedation drugs, propofol is a bit special. Its purpose is to prompt deeper levels of anesthesia; thus, dentists don't use it much. The drug is also fast-acting and wears off quickly.
Doctors who use propofol must be cautious. The medicine requires careful monitoring and a machine that delivers small and measured doses. Otherwise, the patient may suffer side effects.
Ultimately, the IV sedation drugs dentists use are both safe and effective. Consider getting one of them the next time you need a sedative for dental care!
About the Practice
Rocky Mountain Periodontal Specialists, LLC is based in Colorado Springs, CO. Led by Drs. Geoff Haradon, Tyler Haradon, and Karl Lackler, our office strives to give you the healthiest gums possible. To that end, we offer scaling and root planing, gum grafting, pocket reductions, and more. Naturally, our team is also skilled at sedation dentistry that keeps you calm for care. For more information or to book a visit, you can reach us on our website or by phone at (972)-818-1300.