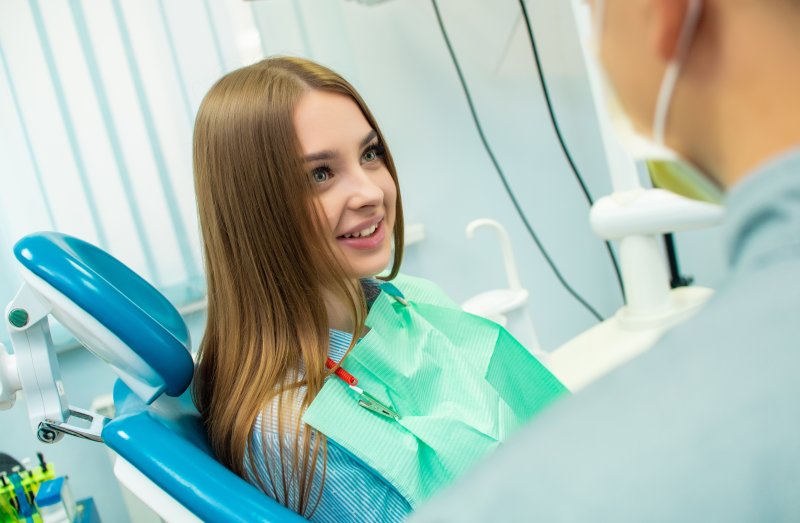 Are you preparing for an upcoming appointment with a periodontist? If you're feeling anxious or nervous ahead of time, you should know that sedation dentistry can help you feel dramatically more relaxed throughout your treatment. It's understandable if you're asking the question "is sedation dentistry covered by insurance?" According to a periodontist, these are the most important factors to keep in mind.
Coverage is Not Typically Offered for Sedation
A standard dental plan is not likely to cover dental sedation, regardless of the strength of sedation you'd prefer. Most insurance companies consider sedation services to be "non-essential dental procedures," meaning they are more akin to a luxury than a need, similar to dental implants and cosmetic dentistry. This is despite the many benefits that sedation can offer to those with dental anxiety or fear.
Because sedation also tends to carry a high cost, they are less likely to provide coverage, especially for more powerful methods like IV sedation. In certain cases, sedation can even cost more than the actual treatment itself. This is another reason why insurance companies often argue that covering the cost of sedation would need to result in higher premiums.
Exceptions Where Sedation May Be Covered
In cases where sedation lowers the cost of the overall dental treatment, dental insurance companies may be willing to offer an exception and provide coverage. If this is the case, the coverage will likely be only partial in nature. Additionally, It may be even easier to get coverage if the sedation used is milder (i.e. nitrous oxide or oral conscious sedation) both of which cost less to provide.
If a patient has a serious medical condition or disability that would make dental treatment impossible to complete without sedation, you may also be able to get coverage. For example, if a patient has cerebral palsy, autism, cognitive disabilities, or epilepsy, coverage may be possible.
Finally, if your treatment is considered "exceptionally complex," coverage is more likely. This includes treatments like oral surgery or multiple tooth extractions, but not dental fillings or root canal therapy, which are usually classified as "routine treatments."
What You Can Do If Your Plan Doesn't Offer Coverage
If you cannot get dental insurance coverage period for sedation dentistry, there are other options available to you. For example, third-party financing solutions from companies like CareCredit can allow you to pay dental costs on a monthly basis, rather than all upfront in one lump sum. The practice you receive sedation from should be more than willing to help you work out a plan that meets your needs, so try speaking with a dental employee directly to create a treatment plan that fits your budget.
About Rocky Mountain Periodontal Specialists
The periodontists of Rocky Mountain Periodontal Specialists offer multiple strengths of sedation dentistry to help you stay at ease throughout the entirety of your treatment. Those in need of additional financing options to cover the cost of sedation are encouraged to speak with our team, who is knowledgeable on making services as affordable as possible. To schedule an appointment, you can contact them through their website.