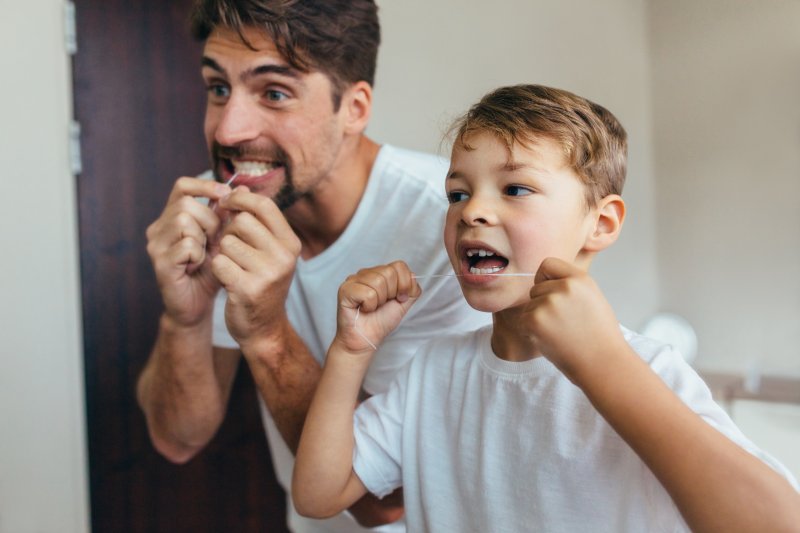 You probably know already that you receive physical traits from your parents. These include hair color, facial features like eye color, and numerous other attributes. This genetic transfer does not stop at physical characteristics though. In addition, the risk for certain medical conditions can be passed down as well. Gum disease is one of these conditions, a dental disease that is largely unnoticeable in the earliest stages. If you have a family member who develops gum disease quite easily, you may be more likely to as well. Learn more about the science behind gum health and genetics as well as how to protect yourself at home.
The Connection Gum Disease and Genetics Share
Gum disease can occur in varying levels of severity. The more advanced form of the disease (a.k.a. periodontitis) is more likely to hold a genetic component according to research. Other studies have shown that it's possible a genetic link between a person's ability to fight off infection (or immune response) can have an impact on their risk of developing gum disease later in life.
In their studies, researchers point specifically to beta defensin 1, a gene responsible for defending the body (particularly the mouth) from dangerous bacteria. If a person is deficient in this gene, it's possible they are at higher risk of contracting gum disease.
What Symptoms Should You Be Aware Of?
Since gum disease largely develops undetected, it's very important to stay on top of routine dental checkups as well as be aware of the common symptoms. Without a trained eye to warn you, it's possible that you have the early signs of gum disease without knowing it.
The most common signs you may have gum disease include:
Bleeding while brushing or flossing
Gums that appear red or purple in color, as opposed to light pink
Tender or sensitive gums
Tooth sensitivity
Chronic bad breath
Loose teeth or teeth that look longer than usual (gum recession)
Plaque buildup between the gums
The Best Tips to Reduce Your Risk
Even if you are more genetically predisposed to gum disease than the average person, it doesn't mean you're doomed to develop it. It just means you'll need to stay on top of your oral care routine and maintain healthy habits. Keep these tips in mind:
Brush twice a day with fluoridated toothpaste
Floss once a day to remove plaque and food debris
Brush for at least two minutes, targeting the area where the teeth meet the gum line specifically
Add a antibacterial mouth rinse to your routine
Eat a balanced diet that consists of fruit and vegetables
Avoid brushing with too much force
While gum disease can be frustrating to deal with, it's largely preventable, even if your genetics say otherwise. If you do develop gum disease and aren't sure where to turn, speak with a periodontist today!
About Rocky Mountain Periodontal Specialists
The periodontists of Rocky Mountain Periodontal Specialists hold decades of experience amongst the three of them and provide many services specifically catered to the diagnosis and treatment of gum disease. Whether you need to have basic gum therapy performed or require surgery to get your smile back to a healthy state, you can have an appointment scheduled by contacting them through their website.