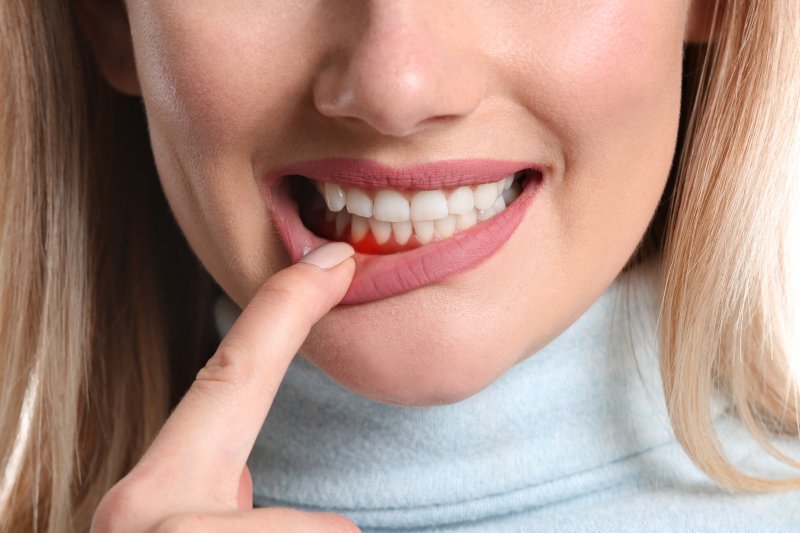 At your last routine checkup, were you diagnosed with gum disease? If so, it's completely normal to feel nervous about the whole thing. While you should take the condition seriously, you do not have to feel hopeless! No matter how much the disease has progressed, your dentist can offer some helpful treatments to reverse your symptoms and restore your oral health. Read on to learn how catching gum disease early can halt the condition before permanent damage has occurred.
What Is Gum Disease?
Periodontal disease is an infection that affects not only the gums but the jawbone as well. If left untreated, it can lead to tooth loss and other overall systemic issues. The most common cause of this condition is poor brushing and flossing habits. Usually, periodontal disease occurs after plaque has built up and hardened. It's worth noting that there are four overall stages of gum disease – and only one of them is reversible.
Can Gum Disease Be Cured?
The four separate stages of gum disease are gingivitis, slight periodontitis, moderate periodontitis, and severe periodontitis. While the advanced stage is much more difficult to treat, gingivitis is easily treatable and even reversible! It's the only stage of gum disease that has not yet had time to attack the bones. Early intervention allows the patient to get a head start on fighting the condition, which gives them a higher chance of overcoming it.
Because there are only a few painless signs at this stage, it often goes unnoticed by most patients. Healthy practices like brushing and flossing can improve the condition of the gums by helping eliminate harmful oral bacteria. Your dentist can also scrape away plaque and tartar at routine checkups, which is why it's incredibly important to attend every single one.
Why Prevention Is Important
Frankly, the most effective way to treat gum disease is to never have it in the first place. The good news is there are multiple precautions you can take to prevent the infection from occurring. Some of those include:
Brushing twice a day for two minutes each time
Flossing daily to remove bacteria from the areas between your teeth and near the gumline
Rinsing with mouthwash to help kill any harmful oral bacteria
Visiting your dentist every six months for a checkup and cleaning
Don't worry – gum disease does not have to stay with you for the rest of your life. If you have it, ask your dentist about treatment options. With proper dental care, you can restore the health of your gums in no time!
About the Practice
At Rocky Mountain Periodontal Specialists, we provide high-quality and compassionate care for patients seeking to restore their oral health. Our team of board-certified periodontists will do everything possible to help you achieve a happy, healthy smile. If you're seeking gum disease treatment, don't hesitate to ask about our services. You can schedule an appointment via our website or call (719) 574-4867.