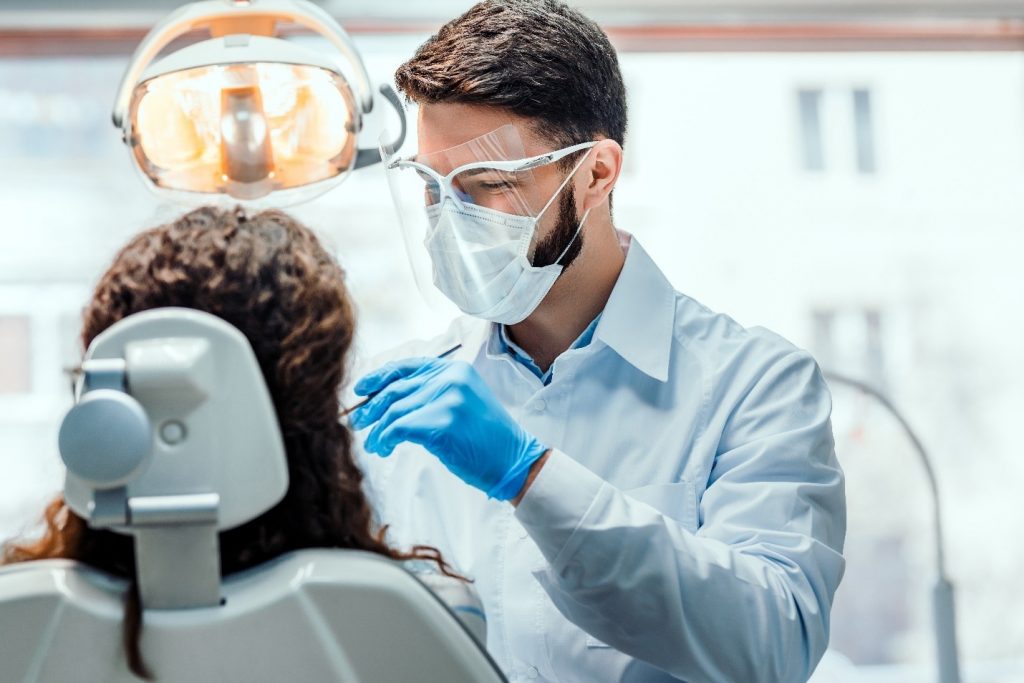 Gum disease is an infection that happens in the soft tissue of the mouth and is commonly caused by bad oral hygiene. Though it is easy to treat in its early stages, gum disease that progresses into a more severe infection will require more serious intervention. This may include several treatment options, including Arestin. Continue reading to learn how Arestin works and what it does to treat gum disease.
First, What Is Arestin?
Periodontal pockets are spaces that surround the teeth and are under the gumline. They are a symptom of gum disease and can become filled with infectious bacteria. Arestin is an antibiotic that can be placed directly into the pockets to target bacteria to get rid of the infection. This usually occurs after scaling and root planing, a process by which plaque and tartar are removed from beneath the gumline before smoothing out the roots.
How Long Does It Take for Arestin to Work?
The amount of time it takes Arestin to work will depend on how far the infection has progressed. Even so, it may take more than one appointment for this antibiotic to heal your gums. Your dentist will schedule a time for you to come back into their office in a few weeks so they can check on your progress and continue the treatment if needed. Following your post-procedure instructions will lessen your risk of needing additional treatment.
8 More Ways to Fight Gum Disease
Whether you have already visited your dentist for gum disease therapy or your appointment is coming up, it's important to start focusing on your gum health as soon as possible. You can do this by:
Brushing your teeth – Do so for two full minutes each morning and evening.
Replacing your toothbrush – This needs to be done every three to four months as well as after you get over an illness to prevent reinfection.
Use a toothbrush with soft bristles – This will help prevent enamel damage. You should also use fluoride toothpaste to promote healthy teeth.
Floss daily – This will remove plaque and food particles from between your teeth as well as below the gumline.
Rinse with mouthwash – Do this for 30-60 seconds each evening to get rid of bacteria you missed while brushing and flossing.
Visit your dentist – See them every six months for a dental checkup and cleaning.
Avoid bad dental habits – This includes drinking alcohol excessively as well as smoking cigarettes or using other tobacco products.
Limit your intake of sugar – Consume sweet foods and beverages in moderation.
About the Practice
Rocky Mountain Periodontal Specialists gives patients the care they need to keep their smiles healthy and strong. If you have developed gum disease, they offer procedures to treat it and can give you advice on preventing it from developing again down the line. To set up an appointment with Rocky Mountain Periodontal Specialists or for more information on gum disease treatment, visit their website or call their office at (719) 574-4867.