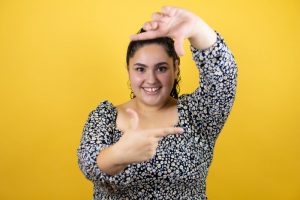 There are seven basic face shapes: oval, round, square, diamond, heart, pear, and oblong. Genetics play a big role in what shape appears before you in the mirror. However, did you know that gum disease can eventually affect the face of your shape? Here's all you need to know about the impact gum disease can have on your visage and how your dentist can help!
First Things First: The Stages of Gum Disease
Gum (periodontal) disease begins when harmful bacteria start to accumulate in the mouth and attack the gums. Fortunately, it comes in stages. As you notice changes in your oral health, visit your dentist for preventive care before it worsens. The following explains the different stages of periodontitis and the typical occurrences at each phase:
Gingivitis
As the gums become more inflamed, they start to pull away from the teeth, forming spaces known as periodontal pockets. These spaces allow food, bacteria, and plaque to collect in them, leading to infection. Often, your gums will bleed and feel sore.
Moderate Periodontitis
As inflammation spreads, the symptoms of periodontitis eventually become more obvious. Major warning signs are sore gums, persistent bad breath, and your teeth looking longer due to your gums pulling away from your teeth (receding gums).
Advanced Periodontitis
At its final stage, the infection will begin to permanently damage your mouth. This includes your gums, jawbone, and the connective tissues that help hold your teeth in place. In fact, gum disease is the leading cause of tooth loss in America.
How Tooth Loss Can Impact Your Facial Shape
In addition to helping you chew your food, your teeth significantly contribute to the structure and aesthetics of your face. When even one goes missing, your face can begin to dramatically change shape. Your teeth support one another and stimulate blood flow in the jawbone. If a pearly white goes missing, these elements are affected. The teeth will begin to shift into the open space, and the lack of blood flow will cause the jawbone to deteriorate. In the end, you'll have a set of crooked teeth and a shrunken jawbone, which will dramatically change the shape of your face.
Preventing Facial Shape Changes
It's important to notice any change in your gums. The moment you notice any bleeding, receding of the gums, bad breath, or tenderness, you should seek periodontal therapy from your dentist. The goal is to get treatment before you risk losing any teeth, thus affecting your face structure.
It's never too late to care for the health of your gums! With the knowledge of the stages of gum disease, a consistent dental routine, and the help of your dentist, your smile can be healthy for years to come.
About the Practice
Rocky Mountain Periodontal Specialists keep the smiles of Colorado Springs whole and healthy through the expertise of their team of periodontists. They offer complete and compassionate care as they help to restore your oral health. With the use of advanced dental technology and customized plans, they provide a full range of services, including surgical and non-surgical periodontal therapy. To schedule an appointment, contact them through their website or call (719) 574-4867.Gu