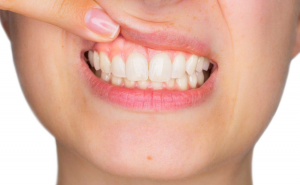 Your oral health can affect so much more than just your teeth and gums—and conversely, there are several other parts of your body that can impact your smile! This means that when you undergo certain therapies, including gender-affirming hormone therapy, you might experience some unexpected or undesirable side effects, including an increased risk of periodontal issues. Here's more from your dentist about the connection between gender-affirming hormone therapy and gum disease, along with some general tips for maintaining optimal oral health.
The Link Between Gender-Affirming Hormone Therapy and Gum Disease
Gender-affirming hormone therapy, also referred to as GAHT, involves the use of hormones, such as estrogen or testosterone, to help individuals develop physical characteristics that align with their gender identity. These hormones are powerful and can have significant impacts on various bodily systems, including the oral cavity. In fact, research suggests that these hormonal changes can specifically increase the risk of gum disease, the inflammatory condition caused by plaque and bacteria buildup on and beneath the gum tissue.
Hormones can impact the blood flow to the gums, making them more susceptible to inflammation and infection. These changes can also affect the body's immune response system, reducing its capabilities when it comes to fighting off periodontal disease,
Another side effect of undergoing gender-affirming hormone therapy is dry mouth, which poses a considerable threat to your oral wellness. Reduced saliva flow creates an environment that allows bacteria to thrive, increasing your risk of gum disease.
Patients undergoing gender-affirming hormone therapy might also experience changes in their oral hygiene habits to due hormone-induced shifts in mood or motivation. Neglecting your oral care is a surefire way to exacerbate the risk of gum disease, as it allows the plaque and bacteria inside of the mouth to build up and cause issues.
General Tips for Preventing Gum Disease
Regardless of whatever type of therapy or care you might be receiving, there are still many additional measures you can take to safeguard yourself from gum disease. Consider the following helpful tips:
Maintain optimal oral health by brushing twice a day with a soft-bristled toothbrush, flossing daily, and using an antibacterial mouthwash. Routine dental checkups and cleanings are also paramount.
Ensure that you're staying properly hydrated by drinking plenty of water; it's the absolute best beverage for your oral health, and you should opt for it instead of sugary or acidic drinks.
Believe it or not, as nasty and problematic as gum disease can be, it's also quite preventable and even reversible in its early stages. That said, be sure that you're taking care of your smile while you're undergoing gender-affirming hormone therapy so that when you reach the finish line, you have a big bright smile to accompany your new self!
About the Practice
The team at Rocky Mountain Periodontal Specialists, L.L.C. is honored to serve the dental needs of the Colorado Springs area. They offer a comprehensive range of treatment options including periodontal therapy to help you achieve optimal gum health that accompanies a bright and white set of teeth. If you have any questions about the blog or you'd like to schedule a visit, feel free to contact the practice online or over the phone for further assistance: (719) 387-0464.