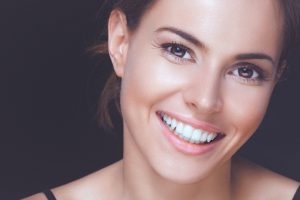 Do your gums bleed when you brush your teeth? Maybe you have noticed that they are slightly swollen or red? If so, you may be experiencing the early symptoms of gum disease (periodontal disease). This is an infection that develops in the gum tissue due to bacteria found in plaque and tartar accumulations. It is estimated that 50% of adults have a form of the infection; however, most are unaware they have it because they do not recognize the symptoms. With the infection leading to serious dental problems like tooth loss and health issues, such as cardiovascular disease, you need prompt gum disease treatment in Colorado Springs. At Rocky Mountain Periodontal Specialists, we provide a proactive and effective approach to restore your gum health.

What are the Signs of Gum Disease?
Gum disease produces a wide range of symptoms, which vary according to the severity of the infection. Based on the extent of the damage, it is separated into three stages:
Gingivitis: This is the earliest and mildest stage of the condition. With prompt intervention, it can be reversed without causing any long-term damage. Often, the first indicators of an issue includes red, bleeding, irritated, and swollen gums that result from plaque buildup along the gum line. With a deep cleaning and changes to oral habits, the infection can be stopped.
Periodontitis: When gingivitis is left untreated, it will progress to periodontitis. At this point, the supporting structures and fibers that hold the teeth in place become permanently damaged. You will notice pockets forming in the gum tissue where bacteria accumulate, further increasing the severity of the infection. Your teeth may start to become loose, you will likely struggle with bad breath, and you may see pus pockets develop. You will require an aggressive treatment plan to prevent additional damage while also improving your home oral hygiene habits.
Advanced Periodontitis: Without the right care, the infection will destroy the fibers and bone that support your teeth. As the final stage, the damage will be severe and irreversible as your teeth will begin to become loose and shift. This can change your bite and make chewing difficult. Overtime, your teeth may fall out or need to be removed from damage. There will likely be visible pus and pain when placing pressure on the teeth.
How is Gum Disease Treated?
Treatment for periodontal disease varies depending on the stage of the infection. You will need to see a periodontist in Colorado Springs for treatment, like Rocky Mountain Periodontal Specialists. We will evaluate your gum health to create a comprehensive treatment plan.
For the earliest stages of the infection, we will perform a procedure known as root scaling and planing to clean the roots of the teeth to prevent further infection. Advanced stages will require a more aggressive approach, such as antibiotics and surgical intervention, like pocket reduction or regenerative procedures. We will discuss maintenance appointments and changes to your oral hygiene habits to help reduce oral bacteria in the mouth.
Together, we can stop the damage of periodontal disease. Contact Rocky Mountain Periodontal Specialists today to schedule a consultation.