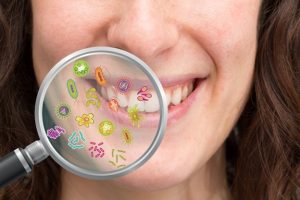 When most people brush their teeth, the first thing they have in mind is ensuring the whiteness and brightness of their pearly whites. But did you know that your oral hygiene influences much more than the look and feel of your smile? In fact, research shows that your oral health and brain are actually very closely linked, as gum disease has now been traced to Alzheimer's disease in certain patients. Keep reading to learn more from your dentist about this curious connection, along with some tips for ensuring that your mouth is as healthy as possible.
How Is Gum Disease Linked to Alzheimer's?
Gum disease is quite a widespread issue; it's estimated that more than 50% of adults over the age of 30 experience some form of it. Gingivitis, the first stage of gum disease, occurs when bacterial plaque on the surface of the teeth causes the gums to become swollen. It's usually treatable with the help of your dentist, but if it's allowed to progress, it can cause some serious issues.
"Subgingival pockets" can form between your teeth and gums that become filled with bacteria, which usually indicates periodontitis, a more advanced stage of gum disease. When this happens, it then becomes a matter of controlling and managing the symptoms, as it's nearly impossible to fully cure. But the real problems begin to occur when the infection spreads beyond your gums and affects the rest of you, including your brain!
A recent study from Science Advances found that these pockets carry a certain type of bacteria called Porphyromonas gingivalis (P. gingivalis), which has also been found in the brains of patients with Alzheimer's. It's believed that this bacterium, despite originating in the gums, is capable of eventually spreading to the brain and contributing to cognitive decline.
Tips for Maintaining a Healthy & Happy Smile
Luckily, there are several practical ways you can protect yourself from the likes of gum disease and in turn, protect your brain! Most of it boils down to maintaining a healthy smile. Consider the following tips:
Practice excellent oral hygiene – You should brush your teeth twice a day for two minutes each time using a soft-bristled toothbrush paired with a fluoride toothpaste. You should also floss daily—flossing is just as important as brushing!
Avoid poor oral habits – Don't smoke or otherwise use tobacco products, as they're notorious for causing a slew of health issues.
Visit your dentist for preventive care – Your dentist is the expert on oral care, and regularly visiting them for checkups and cleanings is one of the best ways to mitigate gum disease.
Eat a healthy diet – You should strive to consume a well-balanced diet with plenty of vitamin- and nutrient-rich foods and avoid excessively sugary or acidic items.
Stay hydrated – Drink plenty of water; not only is it the best beverage for your body, but it also stimulates your mouth's natural flow of saliva which is also your first line of defense against oral bacteria.
Stay mentally and socially active – If you're maintaining a healthy and beautiful smile, show it off for everyone to see! Staying social and active will keep your confidence levels high and also prevent cognitive decline.
Having shiny teeth and healthy, pink gums won't just benefit your oral health—it'll ultimately keep problems such as Alzheimer's at bay! If you have any questions about how to protect your oral and mental health, don't hesitate to speak with your dentist for additional information.
About the Practice
The team at Rocky Mountain Periodontal Specialists is honored to serve patients and families in the Colorado Springs area under the leadership of Dr. Geoff Haradon, Dr. Karl Lackler, and Dr. Tyler Haradon. Their practice is pleased to offer a wide range of services including various periodontal therapy options. If you have any questions about the article or would like to arrange a visit, feel free to contact the practice online or over the phone for assistance: (719) 574-4867.