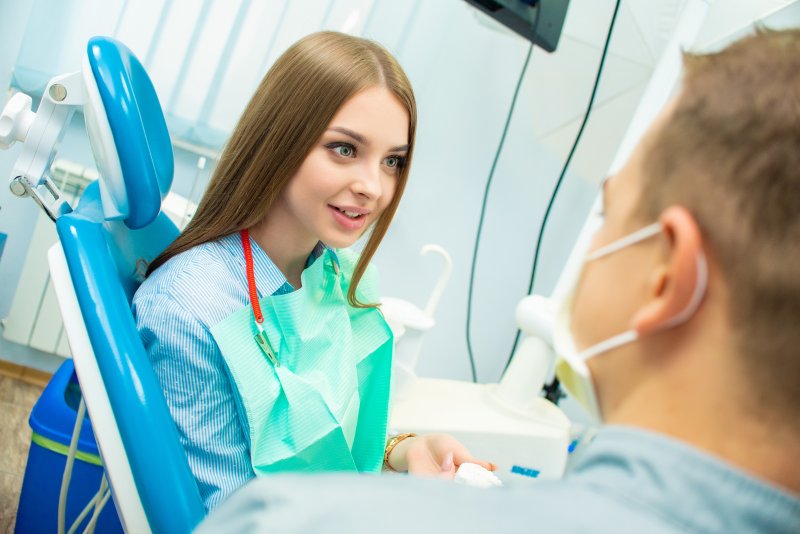 If you currently have a cavity and it's large enough to require a crown to restore your tooth, you may be told that you need to have crown lengthening in Colorado Springs performed before the crown can be placed. Since many patients have never heard of this treatment before, it's worth saying that it's actually a very common procedure that not only works to make dental crowns possible to place but ensures longevity for your smile's functionality moving forward. Learn how the process works from a periodontist today!
What is Crown Lengthening Treatment?
Crown lengthening procedures are designed to reshape the gums, making the gum line more even, but also ensuring that specific teeth are better exposed. Additionally, crown lengthening may be done to adjust the tooth's bone level, increasing it's height or size so it is visible above the gum line.
While crown lengthening is often associated with cosmetic treatment (i.e. for those who have a "gummy smile" and want to make their teeth more visible), it's also ideal for those who need to have a restoration placed but don't have enough room for it to fit. Keep in mind that in order to prevent food from becoming trapped as well as other long-term problems, there needs to be at least 2mm of tooth surface area for the restoration to effectively bond and remain anchored to the tooth.
When is Crown Lengthening Treatment Necessary?
There are a number of instances where a restoration cannot be placed effectively unless crown lengthening is performed beforehand. For example, if a tooth is short or there is a large amount of tooth decay directly below the gum line, treatment will be needed. Additionally, when teeth are fractured or broken beneath the gum line, crown lengthening can work to lower the bone level and gum tissue in your smile. This makes it easier for dentists to access the tooth.
How Does the Procedure Work?
Keep in mind that crown lengthening is a far more common procedure than you might initially think. In most cases, treatment can be completed in about an hour and performed using specialized dental instruments. Prior to treatment, you'll be given local anesthetic to ensure no sensation is felt during your actual procedure. The only tissue that will be affected is the portion that is immediately surrounding the treated tooth.
Once the gum tissue and underlying bone are recontoured, your permanent restoration can be placed after four to six weeks of healing. Keep in mind that this procedure does not put your neighboring teeth at risk.
Are you worried about gum recontouring treatment? Need to have a restoration placed but can't because of short teeth or excessive gum tissue? With a dedicated periodontist by your side, you have nothing to worry about!
About Rocky Mountain Periodontal Specialists
The periodontists at Rocky Mountain Periodontal Specialists have over 30 years of combined experience in the field of periodontics and are highly trained to perform a wide variety of periodontal treatments under one roof, including comprehensive crown lengthening. To learn more about their practice or schedule your next appointment, you can contact them through their website.