Patient Newsletter
How Can Green Tea Help Your Smile?
October 18th 2013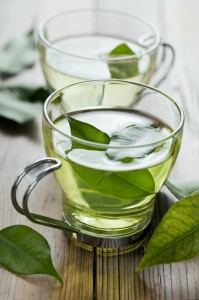 Many of us could use a little pick-me-up in the morning, and coffee is largely the drink we turn to. Sure, it causes tooth stains and bad breath, but go into any Starbucks on your way to work and you'll see a packed house. But what if I told you that switching from coffee to green tea could help you improve your oral health and reduce your visits to the dentist?
It's true!
Green Tea and Overall Health
Green tea has been consumed for centuries due to its medicinal benefits, which includes improve heart health, regulating body temperature, promoting digestion, and improving mental processes. In America, black tea is often the tea of choice, but it contains far fewer antioxidants and more caffeine. The unfermented leaves of green tea, on the other hand, contain much higher concentrations of polyphenol and catechin—important antioxidants—which are important for treating high cholesterol, cancer, diabetes, liver disease, and more.
Green Tea and Oral Health
Besides supporting your overall health, research has also shown that green tea can:
Reduce periodontal inflammation
Kill oral cancer cells
Inhibit the formation of plaque
Repel odor-causing bacteria
If your daily routine involves one or more cups of coffee, give green tea a chance to see what kind of difference it could make in your life.
Gum Disease Linked to Rheumatoid Arthritis? Yep!
October 1st 2013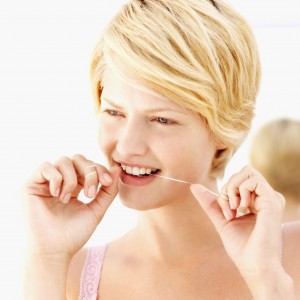 Research has shown a link between gum disease and a number of health problems, including diabetes and heart disease. Researchers have also long known about a link between gum disease and rheumatoid arthritis, but they haven't known why the two were linked. New research is showing why these two inflammatory problems might be connected.
The research, carried out by University of Louisville School of Dentistry Oral Health and Systemic Diseases researcher Jan Potempa, PhD, DSc, shows that the bacteria that causes gum disease can worsen rheumatoid arthritis, leading to early onset and speeding up progression. This means increased damage to bone and cartilage. Gum disease can lead to chronic inflammation and destruction of the cartilage in the joints.
Studies have also shown that people with gum disease experience higher rates of rheumatoid arthritis.
This is just one more reason that you need to take extra care to prevent and fight against gum disease. The best way to protect yourself from the ill effects of gum disease is through a combination of regular visits twice a year to the dentist and daily brushing and flossing. Many people neglect to floss regularly. It is recommended that you floss once a day, which allows you to sweep away the bacteria that causes gum disease from below the gum line. Brushing alone cannot adequately protect you from gum disease. And gum disease isn't just linked to rheumatoid arthritis. It's the leading cause of tooth loss as well, and contributes to a variety of other systemic diseases.
So if it's been a while since your last visit to the dentist, make sure to make an appointment soon to find out about your gum disease status and any other oral health problems that might be threatening your overall health and well-being!
Eight Tips for Keeping Plaque in Check
September 19th 2013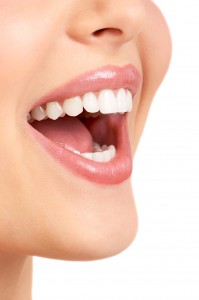 Have you ever noticed that your teeth feel a little…well, fuzzy at the end of the day? What you're feeling isn't fuzz, of course, but plaque. You may have heard your dentist talk about plaque before, but do you know what it is?
Plaque is a sticky biofilm made up of hundreds and hundreds of naturally-occurring bacteria. These bacteria feed on the food we put in our mouths, and they especially love foods high in sugar or other carbohydrates. As these bacteria feed on these particles, they create an acidic byproduct that damages tooth enamel, resulting in cavities.
So, given how destructive plaque, bacteria, and this acidic byproduct can be, you may be wondering what you can do to keep it in check. Below are eight tips for managing and getting rid of plaque.
Tip #1
Brush at least twice a day, but if possible, after every meal.
Tip #2
Floss at least once a day. Flossing will help you remove pieces of food or particle of plaque from beyond teeth, where they can contribute to decay.
Tip #3
Consider adding an antibacterial mouthwash to your at-home oral health regimen.  Reducing the amount of bacteria from your mouth will reduce your vulnerability to decay. A fluoride mouthwash can also help you strength your tooth enamel.
Tip #4
Chew sugarless gum after and in between meals. Gum helps remove particles of food from between teeth and stimulates the production of saliva, which neutralizes acid.
Tip #5
Reduce the amount of sweet or starchy foods you consume. Even a natural snack like raisins can be problematic.
Tip #6
Avoid smoking or any kind of tobacco use. Besides being bad for your health, smokers routinely have higher amounts of hardened plaque.
Tip #7
Make regular checkups and cleanings with your local dentist a priority. A cleaning by a professional hygienist will help you get rid of plaque in places that are hard to reach with normal brushing and flossing.
Tip #8
Dental sealants protect the chewing surfaces of teeth from bacteria and plaque with a thin layer of plastic. This effective option works especially well for back teeth and may help children who are more vulnerable to decay.
Do you have questions about plaque or how to prevent it? Has it been more than six months since your last checkup or cleaning? Call your local dentist today for an appointment.